Comments?
Contact me directly..


Previous messages:
Business As Usual
Hi Mom!
Welcome To Copresco's Website
Happy Holidays

Thank you for visiting Copresco's website. I'd like to take this moment to wish you the very best for this holiday season, whatever your faith may be. It is in difficult times that we most appreciate our blessings, and I hope that you will take a moment to count yours. And to refresh your spirit, take a moment to read our annual Yes, Virginia holiday feature.

Now, down to business. If you are visiting this site for the first time, and, and you've come here to learn more about digital on-demand printing of books and manuals, you'll quickly find that we update this site on an almost daily basis. The mission of this site is to better communicate with you. You will not find fancy graphics, animations, or under construction signs, or effects requiring the latest multimedia plugins.

What you will find here is practical information, immediate links to everyone at Copresco via e-mail and to many other sources of information and downloads. We've recently revised our file transfer protocol interface, making it easier than ever for you to painlessly send files to Copresco for printing.

If you are a repeat visitor, you'll want to visit our What's New page often. Here you will learn about what's happening at Copresco, the industry leader in digital on-demand printing. You'll also find links to the parts of our site that will inform you about what is new in the industry, such as our Apex Award winning technical bulletin series, TechTopics, and our Press Release page.

If you could use a laugh, remember our monthly newsletter, Overnight Lite. Packed with technical information as well as jokes of dubious quality, it is sure to bring a smile to your face. In fact, only our web visitors are privy to the discarded joke section, where you can endure the joke considered too awful to be included in the print publication!

Thanks for visiting. I hope we will be working together often in 2002.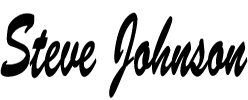 Steve Johnson, President
Copresco