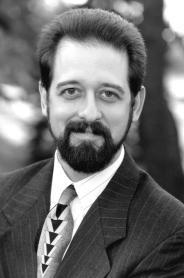 Comments?
Contact me directly.


Previous messages:
Happy Holidays
Business As Usual
Hi Mom!
Welcome To Copresco's Website


Comments?
Contact me directly.






Previous messages:
Happy Holidays
Business as Usual
Hi Mom!
What A Difference A Year Makes

There are an awful lot of once-spiffy websites gathering digital dust on the internet right now. Many companies that thought they were on the right track are now ignoring their web portals as they scramble to stay alive. Those that were scrambling before have now vanished from site.

At Copresco, we know that times are tough, but business must go on. While many companies have neglected their sites, especially after September 11, Copresco believes that www.copresco.com, along with our newsletters, remains one of the best ways to stay in touch with you, our valued customer. Visit our What's New page to see our latest updates.

The mission of this site is to better communicate with you. You will not find fancy graphics, animations, or under construction signs, or effects requiring the latest multimedia plugins.

What you will find here is practical information, immediate links to everyone at Copresco via e-mail and to many other sources of information and downloads. We've recently revised our file transfer protocol interface, making it easier than ever for you to painlessly send files to Copresco for printing. One of our hardest working pages, our package tracking site, has also been extensively revised for ease of use.

If you could use a laugh, remember our monthly newsletter Overnight Lite. Packed with technical information as well as jokes of dubious quality, it is sure to bring a smile to your face. In fact, only our web visitors are privy to the discarded joke section, where you can endure the joke considered too awful to be included in the print publication!

Thanks for visiting. I hope we will be working together often this year.




Steve Johnson, President
Copresco