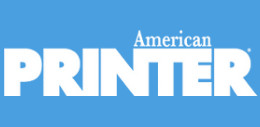 Whither Pluto?
May 1, 2008
Johnson's World by Steve Johnson
At the old entrance to the Adler Planetarium on Chicago's Northerly Island sits a plaque with symbols representing the eight planets. Eight, because the planetarium opened just before the discovery of Pluto in 1930. This plaque gave the planetarium an ancient, venerable feel.
Now the plaque is as modern as the day it was installed. Suddenly, Pluto has been stripped (sort of) of planetary status. In fact, after several years of debate, I'm still not sure if our Sun has eight or nine planets.
As an amateur astronomer, I have my own (strong) opinions. As a printer and citizen of earth, I don't really care. And I don't think Pluto cares, either.
For millions of years, this little hunk of icy rock (actually several rocks) has careened through the solar system in its eccentric orbit.
The fact that it was entirely unknown to the emerging hominid denizens of Earth didn't affect it one bit. Its discovery as the long sought "Planet X" didn't have any effect on it. Since the naming of Pluto as a planet by overexcited scientists didn't matter to the planet itself, neither did the recent demotion.
What is Pluto now? Is it a minor planet, or a planetoid? The good folks at the International Astronomical Union sound more like lawyers or politicians than academics as they struggle to create a nomenclature to cover their tracks.
All the heat emitting from the ivory towers on the subject of Pluto hasn't warmed this icy object one bit. Pluto itself has declined to comment, citing Henry Ford II's maxim, "Never complain, never explain."
What's in a name?
I have a question for you sales managers out there. Do you review your "hits" and "misses"? Do you follow up with your sales force on the ones that got away?
You look at your "lost it" report. You see that you lost five quotes last month to archrival Downthestreet Printing. Darn. Those guys always undercut us. You lost six more estimates to another rival, Acrosstown Press. Darn. You lost another job to an offshore firm Madeinchina Graphics. Darn.
Hey, what's this? You lost a job to Acme Computer Supply? Who are they? After checking with the salesman, you learn that the mailer you quoted included a furnished DVD. Acme is the client's DVD supplier, but they also asked to quote on the print and mailing. Whether they did it in house or outsourced it, they won the whole job.
Does it sting more because you lost out to someone who "isn't even a real printer"? Or does that make everything okay? After all, this was an extenuating circumstance; you would have won the printing if the DVD hadn't been a part of the equation.
I'm here to tell you: the job that someone else printed while your presses stood idle was a hurtful loss no matter who beat you. Call Pluto a planet, a planetoid, a kuiper object or an asteroid; it still keeps barreling along in space. Call the DVD burning folks computer suppliers, commercial printers, or nefarious usurpers; they won the printing and you lost.
This cuts both ways, of course. You can start burning disks (or outsourcing them) and invade the turf of the DVD people. Virtually every commercially produced disk is accompanied by some sort of printed material.
Does the client care? You hope they appreciate the quality that comes with a commercial printer (like you) instead of someone who doesn't know what they are doing (like those dirty finks who beat you.)
Some think Pluto shouldn't be called a planet because it is so small, or because it has an eccentric orbit. Think your new competitor shouldn't be called a printer because he is mostly a computer service bureau? Like Pluto, he might not care what you call him. He might even be insulted to be called a printer. But he has just taken printing away from you, and probably will do so again.
Explain the value
Your mutual client apparently doesn't care what he is called. In fact, your client might not even have noticed.
The Adler Planetarium remodeled many years ago. The sign with only eight planets now sits forlornly by the former entrance, barely noticed by visitors. Scientists and schoolchildren have bemoaned Pluto's demotion, but most of them have never even seen Pluto.
Is your client losing value by sending print to a diskmaker instead of to you? Does your client know this? Perhaps your client hasn't seen your plant for 10 years, or has never been there at all. Your printing was good enough, and so is the diskmaker's. Your salesperson was good enough, and so is the diskmaker's.
Can you really explain the value you add in terms that are meaningful to your customer?
I hope so. Because there is one big difference between you and Pluto. You have to pay for the space you occupy.
He writes what he knows
Johnson's World debuted in AMERICAN PRINTER'S June 2004 issue. Before joining the magazine as a columnist, Steve Johnson wrote several articles for the magazine, including "Avoiding On Demand Paper Pitfalls," a winner in the 2004 Awards for Publication Excellence (APEX) competition.
"I own a shop. I work there full time," says Johnson. "I'm not a writer who observes printing; I'm a printer who writes about my work."
Prior to cofounding a digital on-demand print business in 1987, he worked at a commercial print shop with both duplicator and full-size offset and letterpresses. Short-run jobs were problematic. Producing 100 copies of a 400-page book required either plating a large-format press for 16-page signatures (50 makereadies on a single-color press) or running the job one page at a time on a duplicator press (burning and hanging 400 direct-image plates).
"We all felt there had to be a better way," says Johnson. Copresco opened its doors on Black Monday, Oct. 19, 1987. "While the stock market was crashing down around us, the demand for a better way to print was even stronger than we had predicted," recalls Johnson. "Our very first job, only 40 copies of a 380-page book, validated the business model."