How Important is On Time Delivery?
How important is your project? Is your printing important enough to be delivered on time?

At Copresco, we've built our reputation on fast, accurate on-time delivery of your books, manuals and related materials. The date promised is the date delivered. No waffling.

Years ago, a job applicant let slip the philosophy of her former employer, which she endorsed. "If a customer brings us a job in the late afternoon, we're not going to let them ruin our evening," she casually told me. "They'll just have to wait."

I don't know who was more shocked: me, when I listened in disbelief to her anti-customer attitude, or the applicant, when I informed her that I saw no reason to continue the interview and promptly escorted her out of my office.

At Copresco, we know that before a college semester begins the textbooks had better be printed, bound, and in the bookstore. When a conference, seminar, convention or meeting convenes, everyone in attendance needs all their supporting documentation in hand. "Only a day late" just won't cut it, especially if the meeting is only one day long!

Copresco has the equipment, the staff, the systems and the dedication to complete your project on-time. We have the technology and the craftsmanship to make sure that on-time also includes our award-winning quality and accuracy.

We know that on-time does not just mean printing and binding, it includes getting your work out to where it belongs. Whether your books, manuals or training materials deliver down the street or to the other side of the world Copresco has the resources to get them where they are going, on-time.

Need drop shipping? Whether several or several hundred destinations, we'll get it there, on-time and intact. Let's not forget proper labeling, so your printed materials aren't lost at their destination. Count on Copresco to think of things that others may overlook.

As founder and president of Copresco, I'm personally committed to the philosophy and tradition of "Copies Overnight". So is everyone on my team. I hope you'll allow us to demonstrate our commitment to you soon.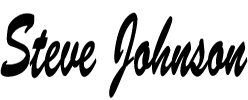 Steve Johnson, President
Copresco